MAKE WINDOWS SHINE BRIGHT LIKE A DIAMOND
Cleaning professionals services,
Orleans, Ottawa
Our gutter cleaning team in Orleans are the expert to clean your gutters in Orleans. Cleaning your gutters is an essential to keep a seal roof and a healthy home. Call us now or fill the form at the bottom of the page to get a free quotation for our gutter cleaning services in Orleans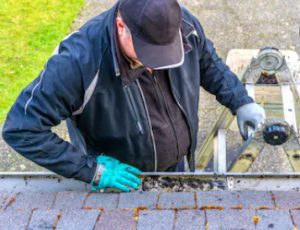 Reliable and Affordable Gutter Cleaning In Orleans
Go for a reputable gutter cleaning service with our Orleans Gutter Cleaning experts and avoid the breakage, hassle and damage that improperly cleaned gutters can cause. Indeed, cleaning the gutters is a preventive measure to prevent water infiltration from the top of your walls. Indeed, for various factors, an uncleaned gutter will be blocked and water will accumulate in it.
Why do gutters need to be cleaned ?
Depending on the quantity of trees around the house it may be necessary to do the gutter cleaning once or twice a year. Wait for the right weather to remove the leaves and thorns that fall from the trees. If you don't have a mature tree hanging over your gutters then you can wait a long time to think about gutter cleaning.
When is the best time to clean your gutters ?
This is a common question, the answer varies depending on the time of year when most leaves, fruits or thorns of your trees are falling. Depending on your situation, it will be the best for you to either go for a gutter cleaning in late fall or late spring or perhaps both. Of course, if you notice that your gutters are clogged, you have to clean it right away. You can then do this or call a cleaning company such as our Gutter Cleaning team in Orleans. Also, take the opportunity to take advantage of our residential window cleaning service.
How to clean your gutters ?
Cleaning gutters can be done simply by hand on a ladder or by walking on the roof. It is also possible to use the garden hose, or even better a small pressure washer. The use of water is effective when it is necessary to remove residue plugs in downspouts and elbows of gutters. Also, if you have a powerful air compressor, this can be used to clean the gutters with air pressure by blowing out dirt. In order to simplify things, Our Orleans Cleaning Gutter team offers you services that can adapt to your residence. We will therefore proceed to clean your gutters efficiently using scales and equipment adapted to the different situations.
If your gutter is easy to access, cleaning by hand is a good solution, as it avoids blowing or splashing dirt on your home. Then just put on gardening gloves and carry a few trash bags with you that you will fill with the dirt from your gutters. One of the advantages of manual gutter cleaning is the possibility of taking advantage of it to also clean the outside of the gutter with a brush or a cloth.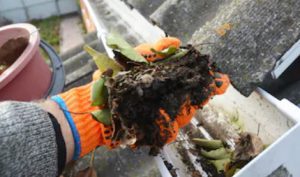 Orleans Gutter Cleaning Experts
Your gutter may be high and difficult to access. If this is the case, Calling our gutter cleaning professionals who are equipped to facilitate gutter cleaning is a good solution. For example, we use long poles at the top to perform high pressure water pressure gutter washing without a ladder. We have several cleaning nozzles and we can adjust the power of our cleaning. So we can clean the leaves with light pressure and unlock an elbow with a rotating head by increasing the water pressure.
Prevent injury and gutter damages
If you lean a ladder on your gutter to climb up and clean it, beware. Too many angles put a lot of pressure on the gutter and you could damage it. Especially if your gutter is old and fragile, you will have to be careful. Our gutter cleaning professionals have the experience to do the gutter cleaning job without damaging your gutter or house. Calling us will also prevent you to fall from your ladder or your roof.
How to know if my gutters need to be cleaned ?
The easiest way is to take a look at your gutters when it rains to make sure the water is draining well. If you notice that the gutter is overflowing, then act quickly, as this means that the liquid is not being drained as it should. By looking at your gutters, you will also be able to see if they are in good condition or if they appear damaged. A damaged gutter, even if it is not blocked can also cause damage or water infiltration into your house.
Should I install leafs guards over the gutters to avoid cleaning ?
That's a good question. For 15 years, our Orleans Gutter Cleaning Experts has cleaned gutters for hundreds of clients each season and we have seen quite a few possible scenarios. The answer will depend on your specific case. It will depend of the trees around your house, your gutter location, your gutter access and a lot more details. Call us now and our gutter cleaning experts in Orleans will recommend you what's best for your gutters. Get a free estimate now.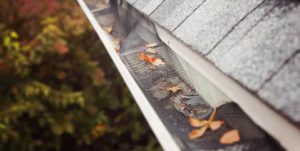 Avoid cheap leafs gutter guard
Also, to help you as efficiently as possible I will already eliminate bad solutions for you: flexible protective screens gutter guards are a calamity and all those who bought them regretted it. These plastic or metal grids are placed on the gutter in a slightly convex way. The idea sounds good in theory. In practice, anything that falls from the trees gets caught in the grid, decomposes and falls into the gutter. You then have to remove these bad guards to clean the clogged gutter. That's extra work and unnecessary costs for you!
We install efficient and quality leafs gutter guards
However, there is one kind of quality and effective gutter guard that we come across often. It is a rigid aluminum plate with gutter protection, small slits a centimeter or two long and a millimeter wide. Firmly screwed onto your gutters by professionals, this system leaves no space where dirt can enter. The slits are small and even the thorns of conifers cannot enter, or at least very little. This system is especially effective if your gutters are new and straight. So this is a good option. If your roof has a lot of angles, you will have to remember to clean the dirt that will accumulate on the grid in the concave corners and that's it. A little sweep willdo.
So this system is a good solution to avoid gutter cleaning. It will still be necessary to be vigilant and make sure that nothing moves over the years and that everything remains tight against dirt. In fact, a falling branch is enough to create an opening in the protection and the gutter could get dirty without this being visible since the plate blocks the view. In such a case, you may need professionals to unscrew the protection, clean the affected area and redo the installation of the grid portion in question.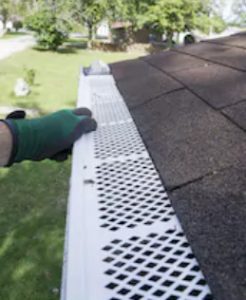 Request a professionals gutter cleaning
Our Orleans Gutter Cleaning team offers the cleaning gutters services by pressure or by hand. We can offer this service alone or often in addition to a service during window cleaning or pressure wash cleaning of sidings. Our Orleans window cleaners are skilled at height and work with both ladders and poles. Our professional pressure washing service is the solution for those hard to reach gutters that we cleaned with an extendable pole long enough for most one or two story homes.
Protect your home form roof and wall damage with an annual gutter cleaning
Call us for an appointment before having gutter complications and damage. Roofers and other construction experts warn about uncleaned gutters that can cause damage and mold that you can't see. They also recommend inspecting and maintaining your gutters as a preventive measure to protect your roof and ceilings once a year.
Our Gutter Cleaning Services in Orleans
A technician will contact you within 48 hours for a follow up.
Orleans Exterior Cleaning,
Orleans, Ottawa, ON
613-801-8507
MON-FRI: 8 – 18
SAT-SUN : 9 – 17
© 2022, Orleans Exterior Cleaning, Orleans, Ottawa