MAKE WINDOWS SHINE BRIGHT LIKE A DIAMOND
Exterior Cleaning professionals services,
Orleans, Ottawa
OUR CLEANING SERVICES IN OTTAWA
Orleans Cleaning is a company made up of professionals who love their work, meticulous and attentive to the details. We offer window cleaning, gutter cleaning, gutter whitening, gutter guards installation and house washing.
House Siding Cleaning Driveway Cleaning Rust Removal Roof Washing Power Washing Soft Washing House Washing Sidewalk Washing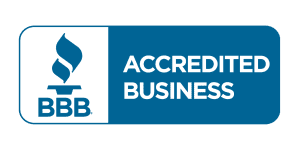 Professional, Trusty, Meticulous, Licensed & Insured Company
Shining Houses year after year
Insured & Licensed
We are a company whose mission is to provide quality services at competitive prices. Customer satisfaction is very important to us and we have a guaranteed satisfaction policy. Trusting our team means getting cleaner and clearer windows while having the best prices on the market.
In addition, when you do business with us, as an homeowner, you are protected by our liability insurance as well as by our CNESST coverage. All our employees are trained to perform professional and safe work. Do you want a motivated, punctual, ambitious and efficient team? Our Orleans Window Washing team is there for you.
Here are pictures of our cleaning services. You may notice that the windows we cleaned are shining !
WHAT CUSTOMERS ARE SAYING ABOUT US !
Customer satisfaction is our priority at Orleans Cleaning.
This is why our technicians are meticulous and make sure that you are satisfied with the result before leaving the premises.
Professional, top-quality service. This perfectionist will leave your windows crystal clear.
Super result, ecological and meticulous procedure … thanks to Alex super technician who loves his work
The technicians do an impeccable job! Amazing the end result they made on our windows! I recommend to all, plus the price is more than competitive! Thanks again!
A technician will contact you within 48 hours for a follow up.
Orleans Exterior Cleaning,
Orleans, Ottawa, ON
613-801-8507
MON-FRI: 8 – 18
SAT-SUN : 9 – 17
© 2022, Orleans Exterior Cleaning, Orleans, Ottawa